SOUTHAMPTON: The satisfaction, the relief, the pride… one could see all on Virat Kohli's face when he came for the post-match media interaction at the Hampshire Bowl on Wednesday. The first game was out of the way, the nerves had settled and some of the important boxes had been ticked. Kohli had reasons to be happy.
It was a low-scoring, scrappy game which India won by six wickets. Led by Jasprit Bumrah and Yuzvendra Chahal, the bowling unit performed excellently in favourable conditions. The batting, Rohit Sharma being the exception, could have been more assured but Kohli found nothing to complain.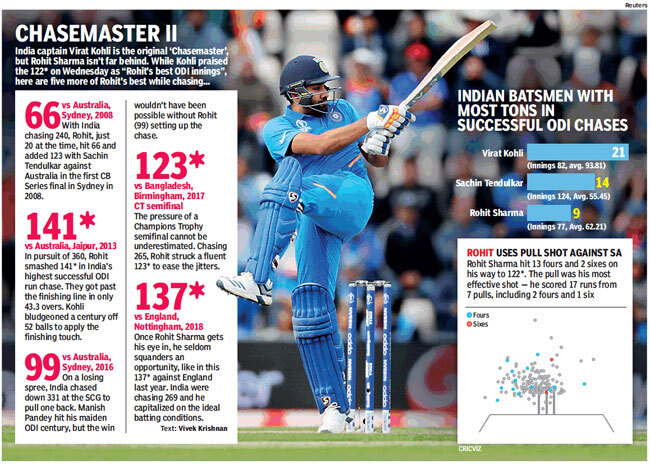 "It was a professional effort from us. It was a low-scoring game, not the highest of totals you will see in one-day cricket nowadays. That was because of the way the pitch was throughout the game and we were very professional with the new ball and in the middle overs, the spinners picked up five wickets between them.
"We are pretty happy with how we played. Starting off well is always an important thing and we got together nicely as a team in the first half. It is very important to create that energy and we were able to do that in the first 10 overs and from there, we really built the game nicely and finished it off in a professional manner," Kohli said.
It was no surprise that Kohli went into hyperbole while praising Sharma's knock. "In my opinion this is by far his best ODI innings because of the kind of pressure the first game brings from a World Cup point of view. And then I know, as a batsman, when you go in and a few balls bounce like that, it's not easy to gather yourself again and play in a calm manner. But he was very composed.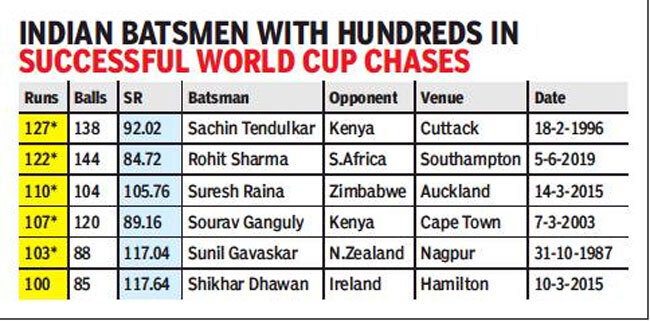 "In my opinion, of all the brilliant innings I have seen him play, I think this, for me, was the top of the pile because of the way he compiled his innings and at no stage did we feel like, or he felt like he is going to throw it away. Chasing 228, he played the perfect innings for that kind of a situation on that kind of a wicket against a bowling attack that was threatening to pick up wickets at any stage."
In fact, Kohli was happy with the performance of almost every player. "Rahul looked good as long as he was there and Dhoni looked in good form. Even Hardik, the way he finished it off…"
He also complimented Bhuvneshwar Kumar for coming back and finishing strongly. Kohli admitted that playing the two wrist spinners on Wednesday had a lot to do with their performance in South Africa last year. "Yes, it was a massive factor. They were not that confident against our spinners and they were not able to rotate strike so well."
He complimented his spinners for working well as a team. "The spinners together understood the scenario and they bowled accordingly. Kuldeep bowled really well, he controlled the game from one end and Chahal was outstanding."
Source : timesofindia