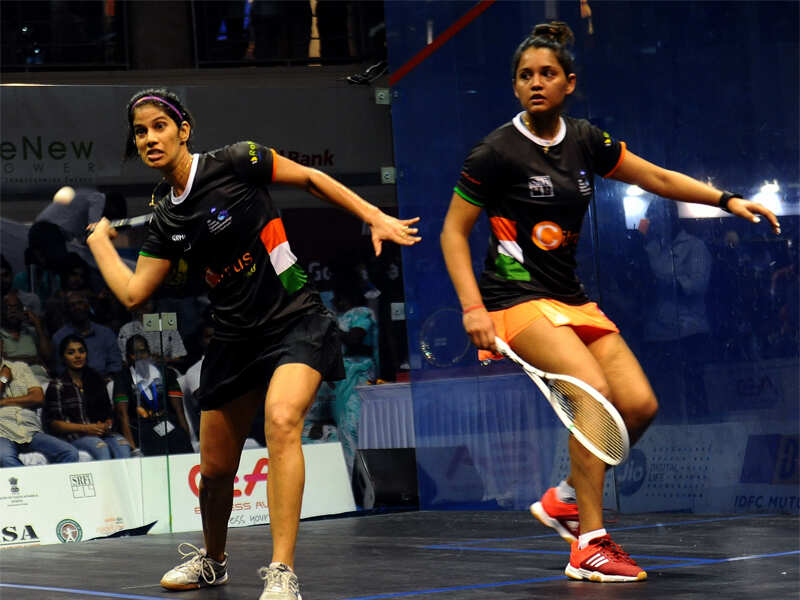 NEW DELHI: India's foreign coach Achraf El Karargui has flown back home in mysterious circumstances, raising doubts over his return with less than a month to go for the Commonwealth Games in Gold Coast.
Sports Authority of India (SAI) had extended Karargui's contract last year to continue till July 2019 but his move has left medal contenders Joshna Chinappa, Saurav Ghosal and Dipika Pallikal in a spot ahead of the April 4-15 Games.
SAI official confirmed that the Egyptian has left for his country.
"It was 10 days ago that he wished to resign due to personal reasons. However, he is expected to continue till the Commonwealth Games," the official said.
It has been learnt that the Alexandria-based may not even return to coach the team in Gold Coast.
The Egyptian communicated to SAI that he is quitting due to "personal reasons" but his growing differences with the Squash Rackets Federation of India (SRFI) played a big role in his decision.
The final straw was SRFI not allowing Karargui to leave with the players for the Windy City Open in Chicago last month. Upset at the federation's move, the coach left for Egypt. Chinappa, Ghosal and Pallikal had taken part in the Chicago event.
While SRFI office-bearers were unavailable for a comment, a source close to the development said Karargui was not allowed to work freely.
"He was supposed to leave with the players to Chicago but instead was told to stay back. And it was not first time that such a thing happened. His resignation was very much on the cards as he developed serious differences with SRFI over the past six months," the SRFI source claimed.
Though Chinappa, Ghosal and Pallikal are experienced campaigners, the suspense over coach's future before the Commonwealth Games is certainly not ideal preparation. All three players have praised Karargui's style of coaching in the past.
Chinappa and Pallikal had won a historic gold in women's doubles at the last edition in Glasgow four years ago. They are also medal contenders for the Asian Games to be held in Indonesia later this year.
Source : timesofindia