CHENNAI: Cheteshwar Pujara is putting his biggest virtues as a batsman, patience and discipline, to good use in the fight against the coronavirus pandemic.
At a time when self-isolation and social distancing are essential, Pujara is leading by example.
"During the lockdown, the most important thing is to make sure that you are at home. Everyone should understand the danger and stay indoors, though it can be frustrating. But this is like a battle that we are fighting. Those qualities of patience and discipline do come in handy. The qualities I have as a cricketer are helping me deal with this period effectively. I have that mental strength. So it does help," Pujara, who was among the sportspersons to have a video interaction with Prime Minister Narendra Modi last week, told TOI from Rajkot.
Pujara, of course, remains innately obsessed with the game and loves hearing the sound of bat on ball. For the time being, though, cricket is far from his mind. Having been involved in a long season which culminated with the Test series against New Zealand and Saurashtra's triumph in the Ranji Trophy, Pujara does not mind.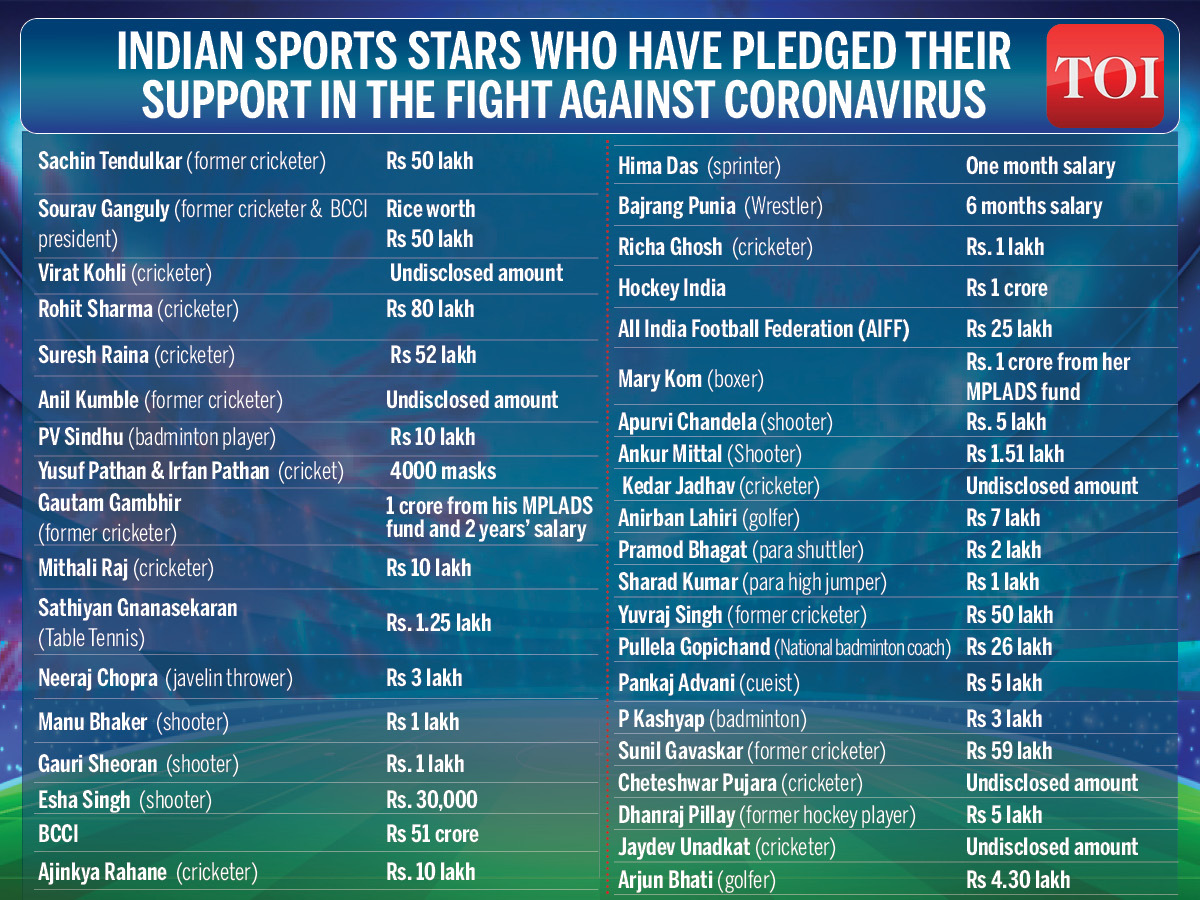 "At times, you need to stay away from the game. Fortunately, this has come at the end of the season. Once the Ranji Trophy ended, I was supposed to take a break for a week or two. This has been longer than that. We don't know when the game will restart. So we are in a tough situation.
"But if we look at the problems other people are facing, then we can't really think about the game. The virus is so dangerous that we have to fight this together. It is like a war. We have to make sure everything becomes normal first. And then we can think about the game," Pujara felt.
The 32-year-old admits he is not much of a cricket watcher, which means that he is spending all his time with his wife and daughter. When things do return to normalcy, though, one of the first things on Pujara's mind is to visit his own cricket academy in Rajkot. "I would like to visit my academy. It is around 16-17 kilometres away from my house."
As far as return of cricketing activity is concerned, there are many unknowns to contend with. While Pujara is not currently part of any IPL teams, he has been playing county cricket in England for the last few years. With the situation in the UK worsening with each passing day, the whole English cricket season has been affected. It hampers Pujara's preparations for the upcoming season, but he is not overly fussed.
"Something like this can't be controlled. It has happened for the first time in our lives and I hope it won't happen again. We can't think about the game right now. I am sure things will be under control in a few months' time. Then, we can think about county cricket and everything else. Every major sporting event has been affected. County cricket will be no exception. Even if the county season doesn't happen, one shouldn't worry much because human lives are more important than any sport," he said.
Source : timesofindia