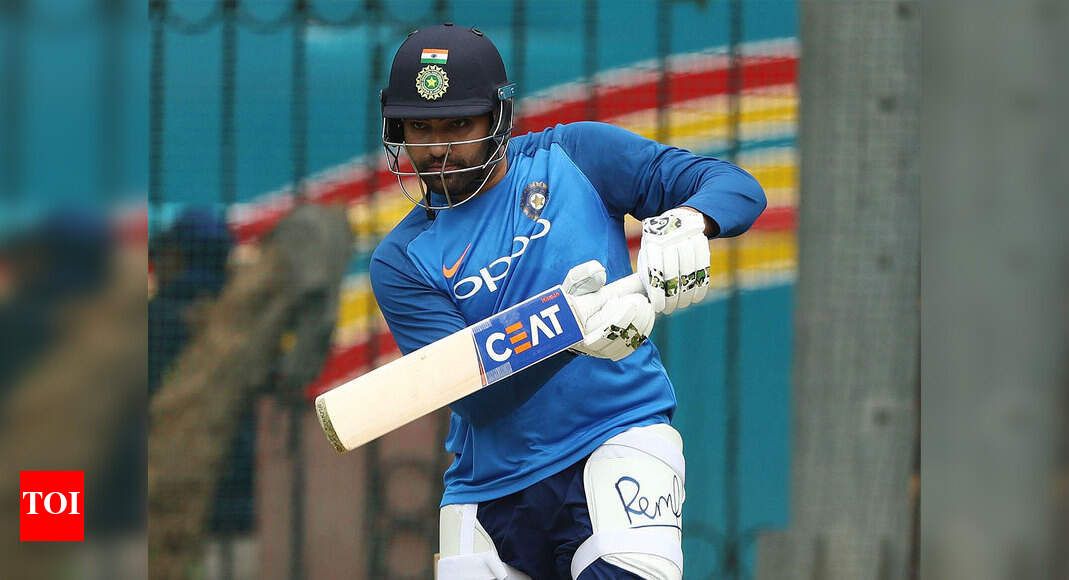 NEW DELHI: India has entered 'Lockdown 3.0′, which means top sportspersons of the country will continue to miss the requisite training for respective sports disciplines.
The wrestlers and boxers are getting a share of their physical workouts, but for the elite cricketers the challenge is somewhat disparate. The sport's set of skills requires refinement beyond the physical aspect.
Indian cricketers are cooped up in their homes. They are now itching to train. Both batsmen and bowlers will have to work on specific skill-sets before getting into a match situation.
India's limited-overs vice-captain, Rohit Sharma, in an interaction on a social media platform with pacer Mohammad Shami, spoke about the challenges a batsman is going to face when the sport resumes.
"Batsmen will take at least one and a half months to find the sweet spot of their bats. The hand-eye co-ordination is also very important. It takes time to align perfectly, because you are facing bowlers who are bowling at 140 kph at the top level," he said.
The explosive opener felt the "batsmen will need a bigger window to practice" in order to get their skills "in sync".
"Before any sort of cricket at the highest level, we need to have intense practice for at least one month to get our rhythm back. It has been a long time – more than three months – that we have touched our bats. It may take some more time since it doesn't seem the lockdown will be over any time soon," Rohit added.
Rohit's feeling is that the "batsmen will take longer time to get into the groove" in comparison to the bowlers – fast bowlers or spinners alike.
Despite being a fast bowler – who are generally perceived to require more time to get into rhythm – Shami, surprisingly, didn't disagree with his India teammate. He said, "Fast bowlers are doing their physical workouts during this lockdown period. We're running on the treadmill which is taking care of our lower body.
"What we have to improve upon (when cricket resumes) is our hand skills. By that, I mean the wrist position, the backspin that we give. That can be managed in 10-15 days," a confident Shami said.
Shami is also hoping to get at least a month-long training time before stepping on the field for a competitive match. "There should be a training camp in Bangalore (at the National Cricket Academy) after the lockdown. I was talking to Ashish bhai (Ashish Nehra)… whenever the lockdown is over, we should start a training camp. Besides getting into the groove, we will get to know if anyone is suffering from an injury or any other problem," pointed out Shami.
Source : timesofindia