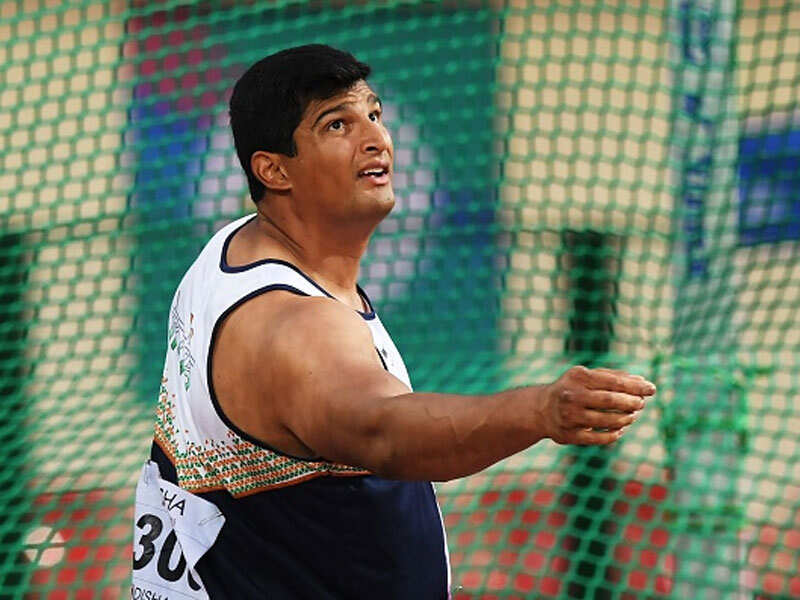 PATIALA: India's leading athletes – Vikas Gowda, Nirmala Sheoran and Lalita Babar – will not be a part of the Indian athletics contingent for the Gold Coast Commonwealth Games in April after the trio decided to skip the 22nd edition of the Federation Cup Athletics Championship, an event made mandatory for participation by the Athletics Federation of India (AFI) for making the CWG grade.
ALSO READ: Manu Bhaker shoots gold in Women's 10m Air Pistol

While long-distance runner Babar has opted out of the championship due to fitness issues, discus thrower Gowda and 400m specialist Sheoran's decision to ignore the prestigious meet evokes curiosity. Before the meet, the Athletics Federation of India (AFI) had made it amply clear to all the leading athletes that skipping Federation Cup will mean their names won't be considered for the CWG selection as the championship is their last chance to make the Gold Coast cut-off. But, AFI's diktat didn't cut much ice with Gowda and Sheoran, two of the country's proven medal winners.
ALSO READ: Neeraj Chopra seeks personal best and medal in CWG US-based Gowda, India's lone gold medallist in athletics from Glasgow CWG, stuck to his stand of not coming to India all the way from America. Instead, Gowda informed the AFI that he will look to qualify for the CWG from another international meet happening anywhere closer to the US. But, the AFI told him that he could only compete in those qualification tournaments where the Indian athletics contingent is participating. The Federation Cup is the last qualifying event and there will be no further participation of Indians in any of the tournaments prior to the CWG.
Similarly, Sheoran's whereabouts is not known either to the AFI or the National Anti-Doping Agency (Nada). While her name is missing from the start list, the AFI was confident that India's leading woman 400m runner would turn up for the meet.
The Asian Athletics Championships double gold medallist last competed at the Asian meet in July last year and, since then, the Haryana athlete has been completely off radar. She was part of the national camp but skipped it without informing the AFI.
In the absence of these athletes, the limelight will be on javelin thrower Neeraj Chopra, long jumper Nayana James and high jumper Tejaswin Shankar, discus throwers Navjeet Kaur Dhillon and Seema Punia, triple jumpers Renjith Maheshwary and Arpinder Singh and shot-putter Tajinder Pal Toor. Out of these athletes, Chopra, James and Dhillon have already achieved the AFI's qualifying standard for the CWG during the recently-held Indian Grand Prix at the NIS centre here.
Source : timesofindia