MUMBAI: India's inability to hit sixes at will – or, as can be said in the case of a glass half full, their potential to go berserk after the white ball from the word go – isn't showing in T20 Internationals yet.
If a team cannot hit sixes in T20 cricket at will, it will not hog the format's limelight. Just the way, if a team cannot pick 20 wickets in a Test match, it won't survive the 'test'.
'; var randomNumber = Math.random(); var isIndia = (window.geoinfo && window.geoinfo.CountryCode === 'IN') && (window.location.href.indexOf('outsideindia') === -1 ); console.log(isIndia && randomNumber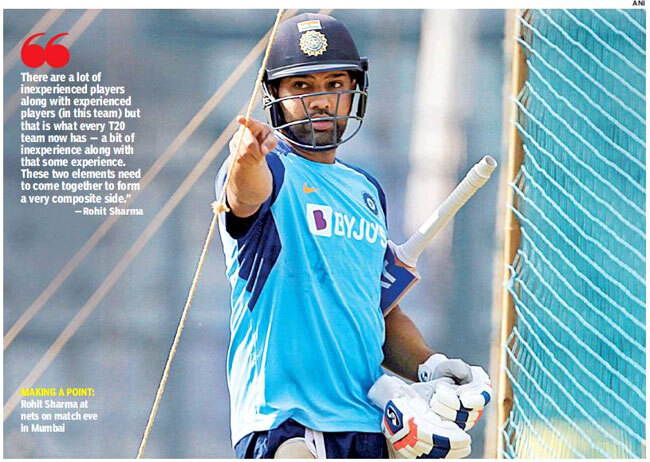 As Virat Kohli's team gets ready to play the decider of what has so far been an entertaining series between India and West Indies, the 'six-hitting' factory is what the hosts will have to concentrate on setting up, one that has been a natural resource to this talented opposition.
The Wankhede Stadium in Mumbai, where West Indies handed India a World T20 semifinal thrashing in 2016, is playing host to Wednesday's game. It'll be a good place to look back and start afresh.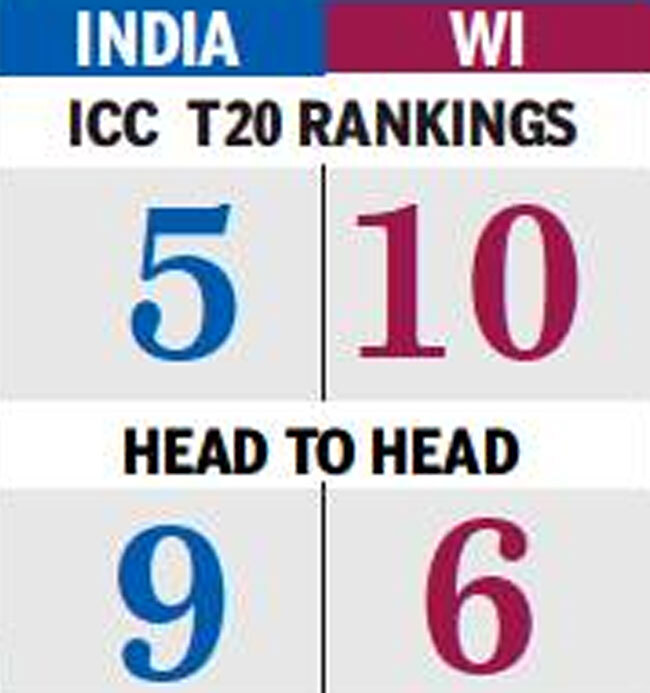 Take the last two matches of this very series. In the first game at Hyderabad that India won easily thanks to Virat Kohli's brilliance, the skipper's six sixes in his 50-ball 94 made all the difference. KL Rahul's four sixes and Rishabh Pant's two down the order were the only other contributions.
West Indies scored 15 sixes in the same match – four from Evin Lewis, four from Shimron Hetmyer, four from Kieron Pollard, two from Jason Holder and one from Brandon King.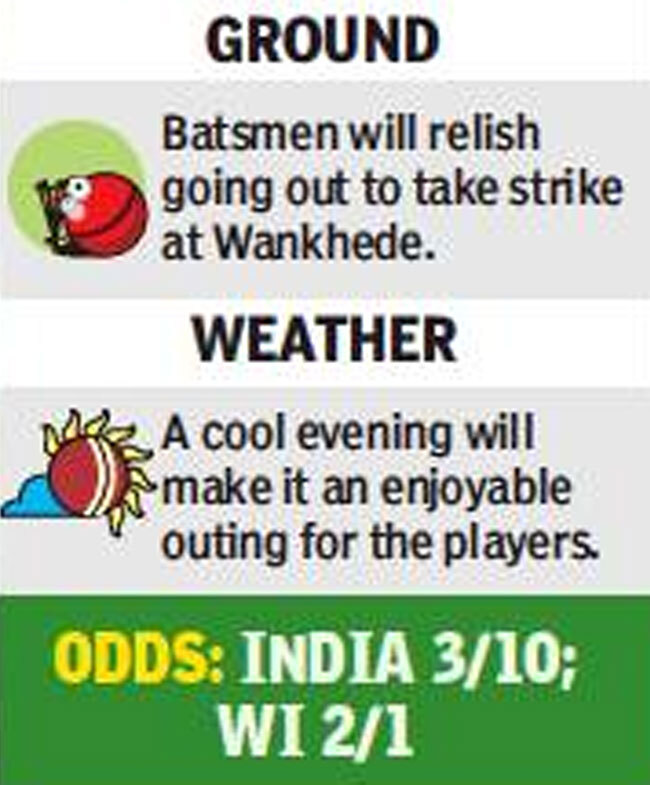 In the second game at Thiruvananthapuram, where West Indies levelled the series, India batted 18.3 overs (111 balls) and managed just five sixes – four of those from Shivam Dube who recently debuted in the series against Bangladesh.
West Indies chased the target with eight wickets to spare, smashing 12 sixes on the way – this time, Nicholas Pooran joining Simmons, Hetmyer and Lewis in the proceedings.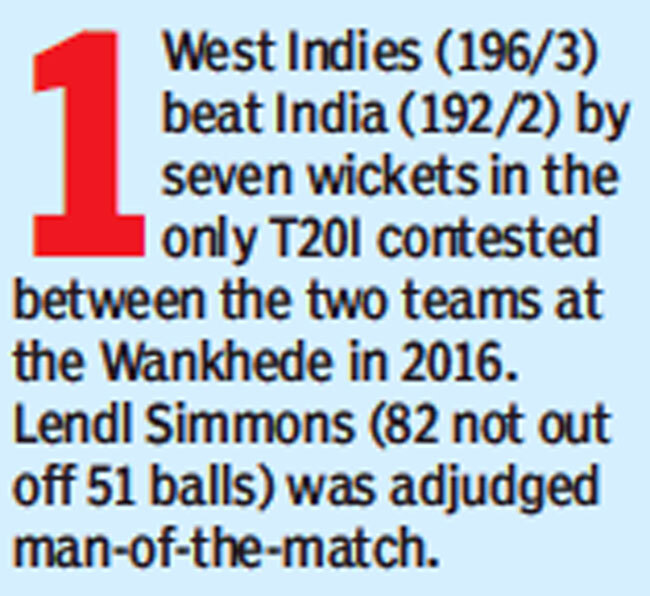 At 115 sixes in 103 matches, Rohit Sharma continues to be the king of big shots in T20Is. Closing up are New Zealanders Martin Guptill and Colin Munro, with England skipper Eoin Morgan catching up fast. More Sharmas, Guptills and Munros are precisely what a team needs in this format.
At the Wankhede, on Wednesday evening, Simmons and Lewis, along with captain Pollard will be as familiar with the surroundings and conditions as Rohit, India's leading ace in the T20 pack of six-hitters. If there is a venue where the hosts can't afford giving an inch to their opponents, it is right here in Mumbai.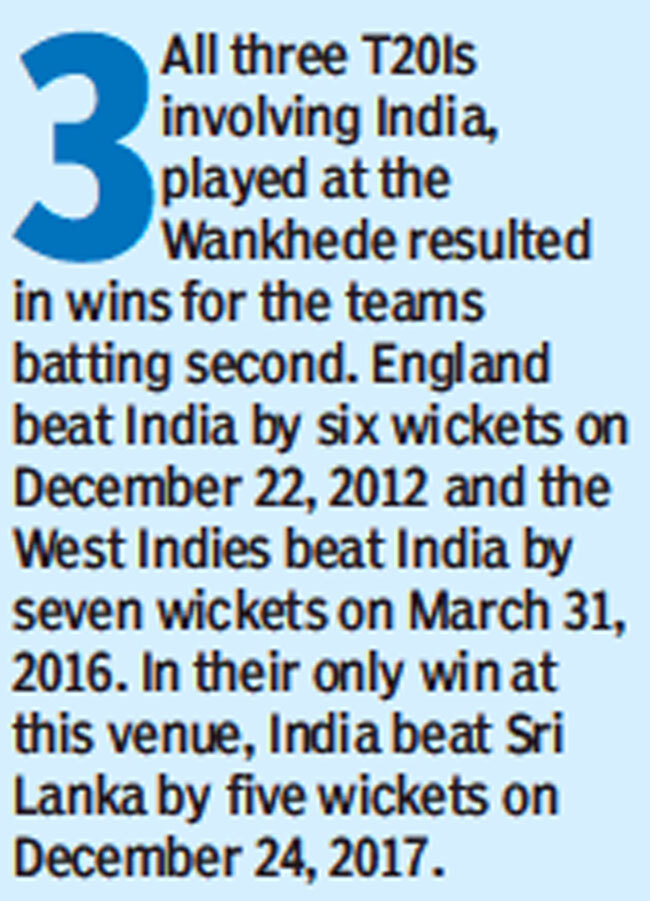 Not that there aren't other worries for this Indian team, outside of the remedial six-hitting concern. The fielding effort that India came up with in the last T20 was a commercial of sorts on how to come up with a bad effort. The dropped catches – two in one over in Thiruvananthapuram – have hurt the team, urging Kohli to say: "If we field so poorly, no amount of runs will be enough". The effort, or the lack of it, has been telling.

But for a side that's worked on its fitness, and is not playing its best eleven at this stage, fielding is still an area they'll work upon and improve.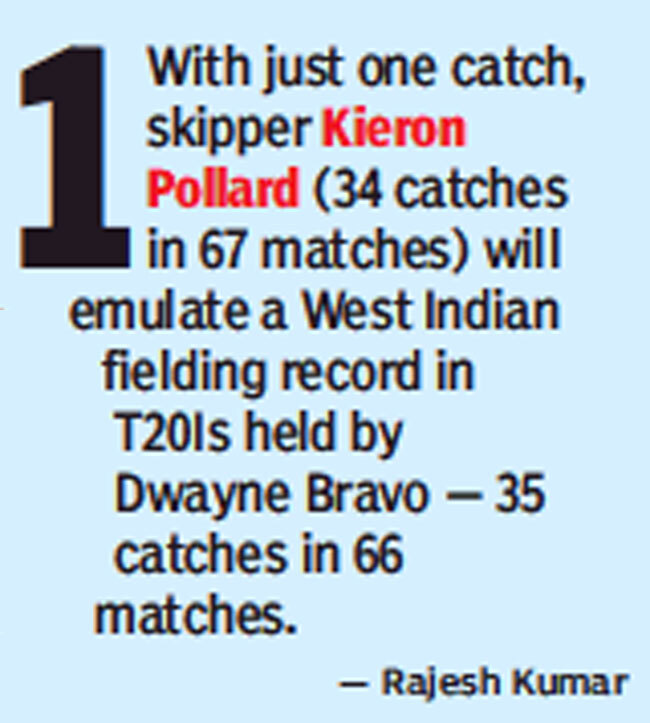 "We have to make sure mistakes are not repeated," Sharma said on the eve of the game.

Nevertheless, going back to square one, power-hitting is what India need to think about in all seriousness. The ability to hit the ball hard, hit it beyond the rope and do it again and again is the only way they'll survive and succeed in this bludgeoning format. To wrap up, India rank fifth among teams with most sixes in T20Is, after Australia, West Indies, New Zealand and Pakistan. If read along with the ICC rankings, it tells a story.

Source : timesofindia