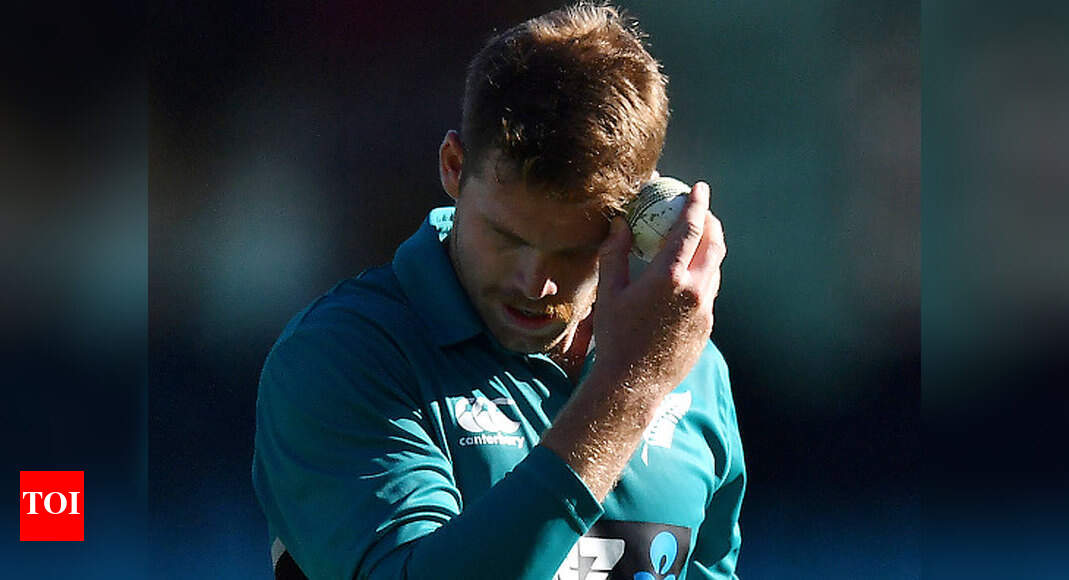 CHENNAI: The news that the International Cricket Council (ICC) may change its laws on ball-tampering and allow the use of an external substance to shine the ball has the potential to significantly alter the game of cricket as we know it.
This development follows the observation by the ICC's medical committee that the use of saliva or sweat to shine the ball could be dangerous due to the Coronavirus pandemic.
Shining the ball is particularly essential in Test cricket, where bowlers need to generate sideways movement with the old ball in order to stay in the game. Bowlers generally shine one side of the red cherry while keeping the other side dry in order to obtain reverse swing.
Former India seamer Manoj Prabhakar, who was a fine exponent of swing bowling during his playing days, said he was in favour of allowing an external substance as it was the only way for bowlers to stay relevant in the game.
"If one can't shine the ball, what would bowlers like me do? If you can't use saliva or sweat on the ball because it is dangerous, some other way has to be worked out. Without shine on the ball, bowlers will end up surrendering. There has to be a way out to help the bowlers. The ICC can decide on a substance or two and then look to implement it. Otherwise, medium-pacers in particular will have no future. All the developments in the game are always in favour of the batsmen," Prabhakar told TOI on Saturday.
According to Prabhakar, the use of non-greasy oil to shine the ball may be a suitable solution. "Non-greasy oil can perhaps be used. Things like Vaseline and mint have been used in the past but that is not necessarily ideal," he explained.
However, former India pacer and renowned coach TA Sekhar had a different perspective. While the man from Chennai believes that cricket should not resume until the virus recedes to a considerable extent, he also pointed out the difficulty of ensuring that players don't use saliva or sweat on the ball.
"I don't think cricket will resume anytime soon. As far not using saliva or sweat on the ball is concerned, it is difficult to monitor. It is so natural for cricketers to do it. What if somebody uses saliva on the ball by mistake? Will you then change the ball every time? It can also lead to a dangerous situation where players are affected," Sekhar opined.
While ball tampering has been illegal so far, we have seen many instances in the past where teams have been guilty of the offence. The most recent example, of course, was in March 2018 when the Australian team used sandpaper to rough up the ball, leading to temporary bans for the trio of Steve Smith, David Warner and Cameron Bancroft. The incident and the subsequent response from fans around the world were a reminder of the polarizing reactions that ball tampering invokes.
Even if the ICC does allow the use of external substances, though, Prabhakar believes that there is great skill involved in getting the ball to swing. "The art of reverse swing and conventional swing is not appreciated. Even if external substances are allowed, everyone will not be able to swing the ball. There is a lot of skill involved."
Source : timesofindia