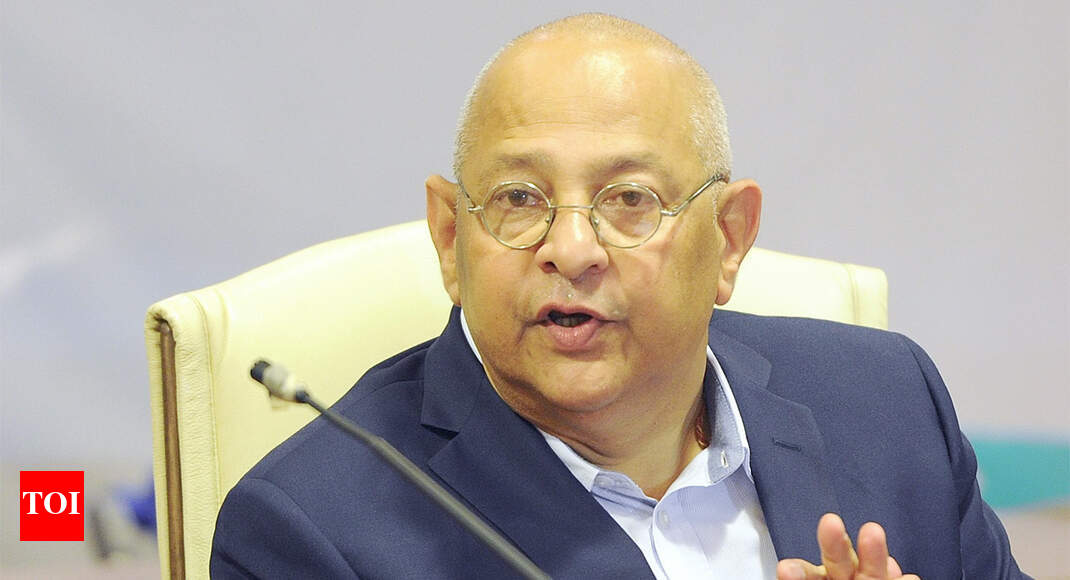 NEW DELHI: The Supreme Court's observations, dismissing the need for a cooling off period for BCCI office-bearers, came as a ray of hope today for the embattled body, which said its position against the contentious Lodha committee reform stands vindicated.
ALSO READ: BCCI office bearers trying to subvert SC orders, says CoA

"The Honourable judges heard our plea and made observations which has filled us with positivity. I feel now our (him and treasurer Aniruddh Chaudhry's) position is vindicated," BCCI acting secretary Amitabh Chaudhary told PTI on Thursday.
His comments came in the wake of the Supreme Court's observation that cooling off period does not seem necessary if the office-bearer is contesting for a different position.
"What is the need of cooling off period when a person is not contesting for the same post?" asked CJI Dipak Misra.
"The Lodha panel suggestion was that there should be a cooling off period between two consecutive terms for an office-bearer. After a tenure in a particular post of BCCI, the office-bearer may contest for some another post. There is no need for a cooling off period in between," observed Justice D Y Chandrachud.
It was acting secretary Amitabh and treasurer Aniruddh Chaudhry, who had worked alongside member units, to raise the objectionable clauses in Lodha Reforms, taking inputs from them.
"We have to wait for the final order but I think there is a ray of hope for us that things will be in order. The Honourable court heard all our arguments on the objectionable clauses and we are grateful for that," Chaudhary said.
Asked whether the clause on cooling off period and the age-cap of 70 years would be done away with, Chaudhary, who has of late been at loggerheads with the Committee of Administrators, sarcastically said: "Why don't you ask the CoA as to what they think about today's observations?"
In the draft constitution submitted to the court, the eligibility for becoming a national selector has been set at 20 first-class matches.
If accepted, it would mean Jatin Paranjpe and Gagan Khoda, who were removed from the senior selection panel, might come back. They had been removed for not being Test cricketers
Jatin and Gagan have been paid their salary without any work as selectors can only be removed at the AGM.
In case the whole panel is removed at the AGM, they won't make a comeback.
Source : timesofindia