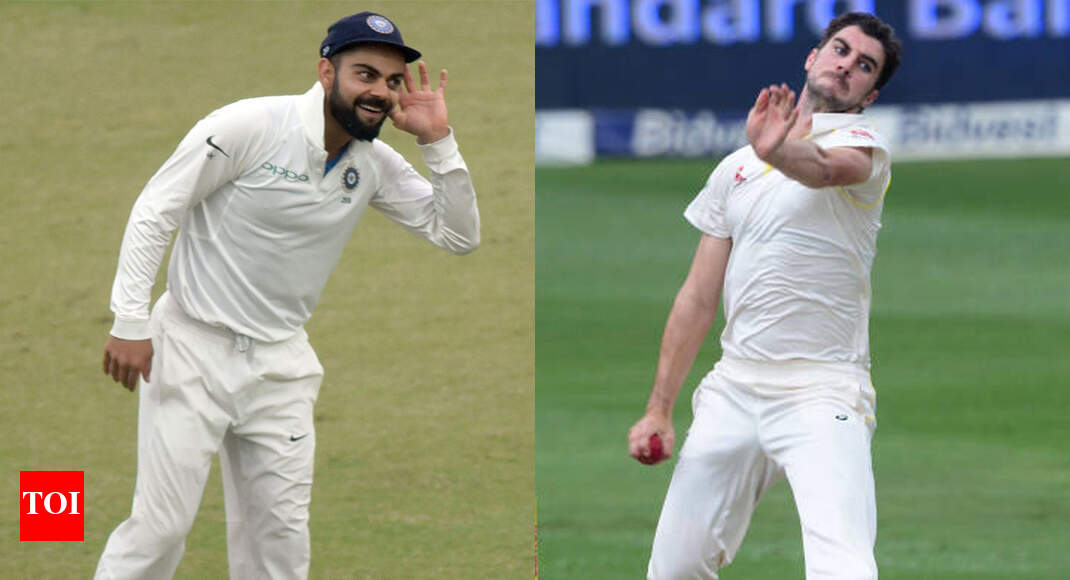 NEW DELHI: India's much awaited tour of Australia is a few months away but the mind-games have already started. In a self-admitted 'brave, bold' prediction, Australian speedster Pat Cummins has claimed that India captain Virat Kohli will not score a hundred during the upcoming series against them and that the hosts will knock over the world's top-ranked Test side come December.
India are scheduled to tour Australia for a period of two months during which they will play in a three-T20I, four-Test and a three-ODI series starting from November.
Speaking at an event at the Sydney Cricket Ground (SCG) on Tuesday, Cummins said, "My brave, bold prediction … I'd say I think Virat Kohli is not going to get a hundred and we're going to knock them off over here."
Kohli averages 53.40 in Test cricket which climbs up to 62 when taken into account his performances in Australia. The last time India toured Australia, Kohli struck four centuries across four Tests, scoring 692 runs at 86.50.
However, when Australia toured India in 2017, they managed to keep Kohli quiet as the 29-year-old managed a measly 46 runs in three Tests (he missed out the third Test is Ranchi due to a shoulder injury).
Fast bowling legend Glenn McGrath predicts that the contests between the two teams will be intense and that Australia must target Kohli to brighten their chances of winning the series.
"I want to see Australians put pressure on Kohli and just see how he handles it," McGrath was quoted as saying by the Sydney Morning Herald. "It's going to be a good, hard, tough series. Kohli has got a bit of an aggressive attitude but showed last time he was out here he's not going to take a backward step. It's going to be an interesting summer.
"The Windies of the late 70s, early 80s were an incredible team and they used to target the captain of the opposition team and get on top of him and have a big impact. I tried to bring that in by targeting players when I played. If you get on top of them, the No.1 player and their captain, it makes the job so much easier. If they can get on top of Kohli I think it can have a big effect on the game."
Source : timesofindia