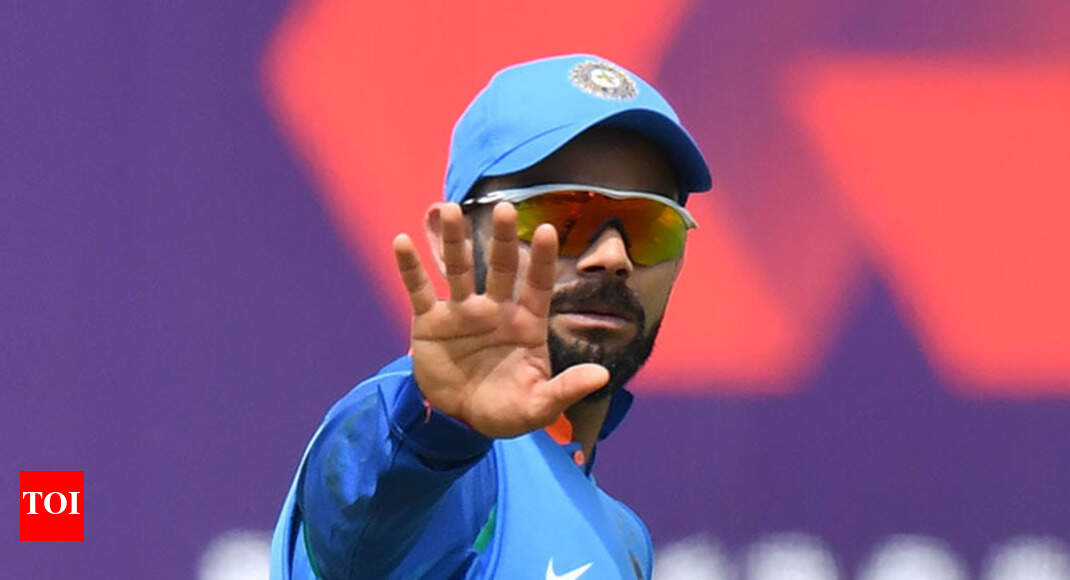 Virat Kohli the batsman is winning every battle on the pitch these days. There's no argument about the fact that the Indian captain is the greatest batsman in the world at the moment. But as he goes from one peak to the other, is Kohli the man losing perspective?
The cricket enthusiast, who told Kohli during the launch of his app that he finds the right-hander over-rated, quite clearly isn't the best judge of the game. But the reaction that followed from Kohli was even bizarre. "Okay, I don't think you should live in India then … you should go and live somewhere else, no? Why are you living in our country and loving other countries? I don't mind you not liking me but I don't think you should live in our country and like other things. Get your priorities right," Kohli said.
The 30-year-old has been the megastar of Indian cricket for a while now. Since Sachin Tendulkar retired in 2013, the arclights have been on him and rightly so. But is the dazzle of lights making his thinking process fuzzy? It's clear lack of understanding and immaturity on his part that makes the swashbuckler believe that every Indian has to be a fan of the Indian cricket team. That's probably an extension of the nationalist narrative that modern India tries to propagate. "You have to be a fan of everything Indian, otherwise you don't belong here," — it's the favourite punchline of a system that loves to pat itself on the back, and when Kohli becomes party to it, it only adds to a sense of gloom.
It's not the first time that Kohli has shown lack of tact in dealing with issues that are not necessarily cricket. In 2016, when India was reeling under the after-effects of demonetization, Kohli came out with a statement that showed how less he understands the socio-political climate of the country that he leads on the field. "I was actually going to pay my hotel bill in Rajkot and I was taking out the old money but I forgot that it's of no use anymore. I could have actually signed on it and given it to people, it's that useless now," Kohli joked. "It's the greatest move I've seen in the history of Indian politics, by far. I've been so impressed by it, it's unbelievable what has happened," he added, as the queues outside ATMs got longer by the day.
It's not that Kohli isn't articulate enough, though. Somebody who has been present in his press conferences would vouch for the fact that his responses to questions are far more interesting than many of his predecessors'. Somebody who is facing probing questions from the media day in and day out, is also entitled to lose his patience after a hammering, but what's worrying is the fact that Kohli is probably not comfortable with dissent.
"Virat is fantastic as a captain, I just hope he doesn't become too authoritarian. He should be open enough to listen to other voices and there should be enough people around him who should also have a voice," legendary England captain Mike Brearley had said.
When Anil Kumble had to resign as India's coach despite the team doing reasonably well, it was evident that opposing voices weren't exactly to the captain's liking. Of course, these get forgotten very fast because good performances take priority.
Source : timesofindia