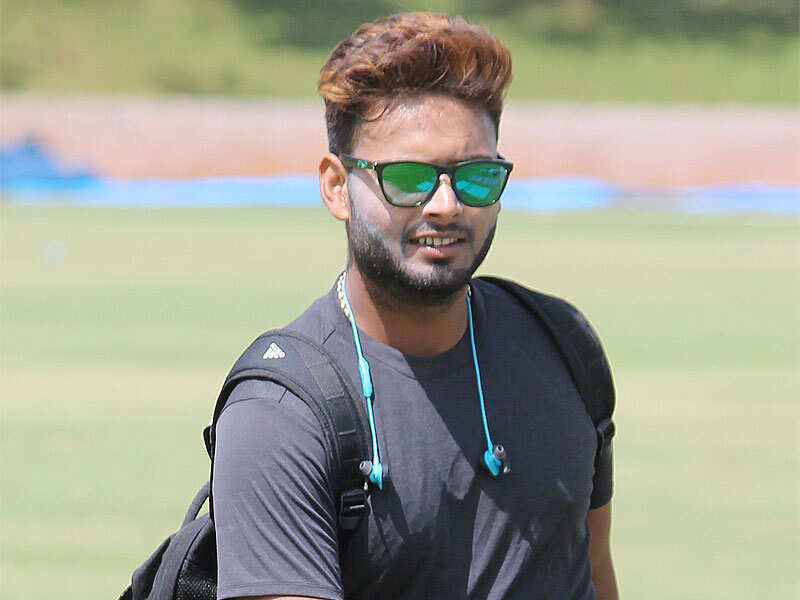 NEW DELHI: The BCCI selectors' repeated decisions to pick Dinesh Karthik and Parthiv Patel whenever MS Dhoni or Wriddhiman Saha – India's preferred wicketkeepers in limited-overs and Tests, respectively – are injured or rested has worried former India batsman turned television analyst Sanjay Manjrekar.
ALSO READ: Unadkat eyes ODI berth with good showing in Sri Lanka
While Parthiv, 32, was played in two of three Tests in South Africa recently when Saha got injured, Karthik has been included in India's Twenty20 international squad for the upcoming Nidahas Trophy in Sri Lanka, a T20I tri-series also featuring India and Bangladesh, with Dhoni rested. Writing in his column for TOI, Manjrekar hoped that the team management give the other wicketkeeper-batsman in the T20I squad, the much younger Rishabh Pant, every chance possible in Sri Lanka.
"That we keep going back to Dinesh Karthik and Parthiv Patel every time we have to look beyond Saha and Dhoni is not a good sign. There seems to be a dearth of exciting quality 'keeper-batsmen in Indian cricket today," wrote Manjrekar, who played 74 ODIs and 37 Tests. "Best they give Rishabh Pant the whole of the Nidahas tournament to show that he can be that 'hard to find' talent."
Manjrekar was also was critical of Manish Pandey, the talented Karnataka batsman who has not cemented his place in the limited-overs squads. In and out of the T20I and ODI squads on account of injury, Pandey's scores in the shortest format left Manjrekar worried about the future. Pandey's T20I scores, dating back to his debut in 2015, are 19, 0, 48, 0, 3, 30, 51*, 6, 17, 32*, 1*, 32, 29*, 79* and 13.
ALSO READ: New-look India target T20 success in Sri Lanka tri-series
"Manish Pandey clearly has the talent but I don't quite like his inconsistency. After that brilliant 79 not out recently in the second T20 in South Africa, he failed in the very next game, which is understandable but he had done the same earlier in his career too," wrote Manjrekar. "A spate of failures after his first century in one-day Internationals in Australia in January 2016. He cannot seem to be able to carry his form through. Having KL Rahul in the squad can ensure that Pandey remains on his toes all the time."
Manjrekar felt that the Nidahas Trophy is a good platform for India to test their bench strength with several first-choice players rested, and to plug some holes.
"Indian cricket is currently on an upswing and good teams use such times to plug holes that are not sinking the ship now, but are there nevertheless. India look well placed on the bowling front in white-ball cricket, both in seam and spin department. It's the middle-order batting and finding the next generation 'keeper-batsman after Dhoni, the areas that need to be addressed. [Suresh] Raina has made a promising comeback but to be sure that he is our safe option in the middle, he must continue his form. On comebacks, expectations are greater, because there are sceptics too who you need to win over."
The 2018 Nidahas Trophy runs from March 6 to 18 in Sri Lanka. India play the first game of the tri-series versus Sri Lanka on Tuesday.
Source : timesofindia