HYDERABAD: The calmness in her body language was much more discernible. Whether it was a chance meeting in the team hotel or watching her in action at the Gachibowli Stadium, PV Sindhu looked a lot more relaxed. That's what home does to you.
The Premier Badminton League (PBL) reached Sindhu's hometown here during its final leg of the ongoing season. The reigning women's world champion would have loved to be playing the final for Hyderabad Hunters, but the seven-team league this year hasn't been one to remember for the 2017-18 champions.
That, however, didn't stop the Hyderabad crowd from filling up the stands and getting behind Sindhu whenever the world number six stepped onto the court over the past week.
It's an Olympic year and all of Sindhu's efforts will be focused on improving the colour of her silver medal from Rio 2016. If that happens in about six months' time from now in Tokyo, Sindhu will share elite space with shooter Abhinva Bindra — India's only individual Olympic gold medallist so far.
In a chat with Timesofindia.com on the sidelines of the PBL in Hyderabad, Sindhu talked about many aspects of her game and life off the court, including what it feels like to be a medal prospect for Tokyo, unlike the Rio Games in 2016.
Tokyo will be a lot different: PV Sindhu
05:34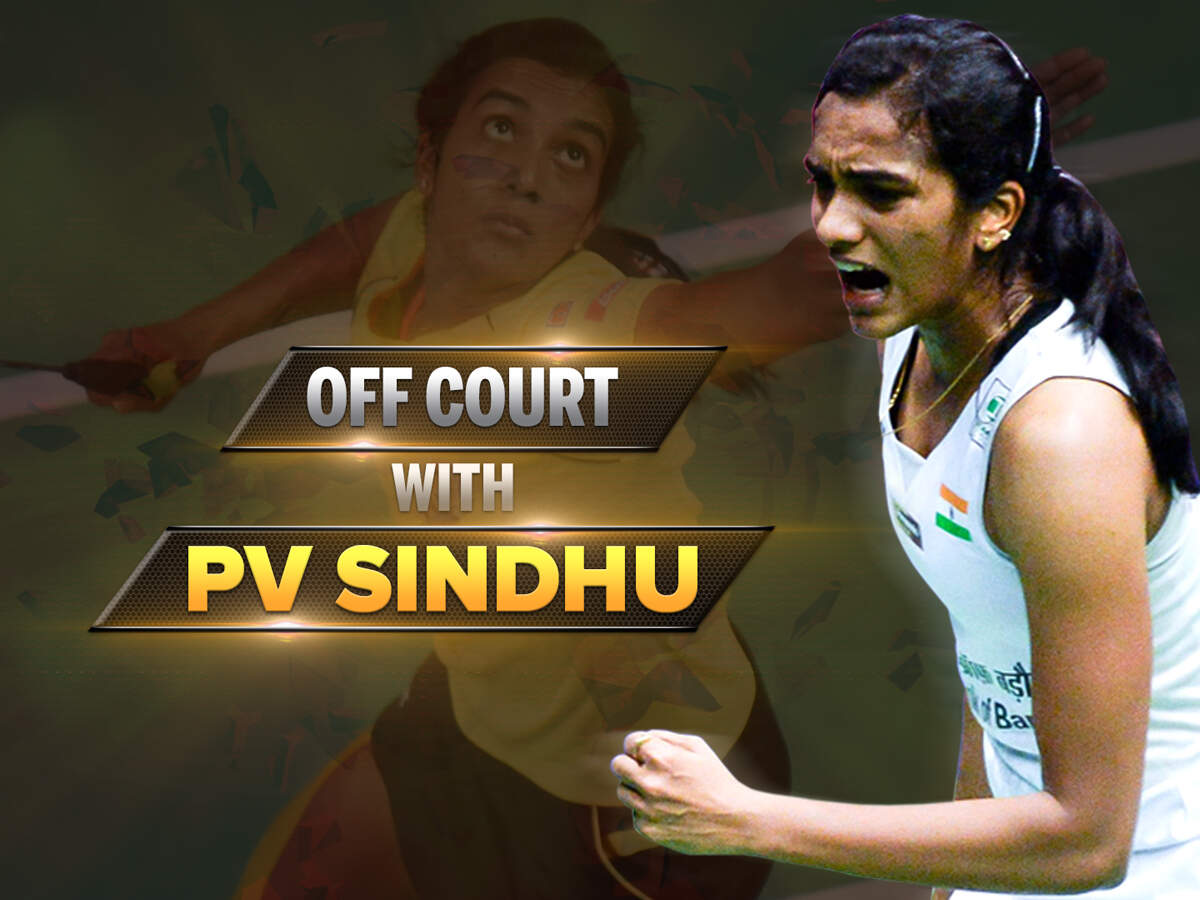 Do you feel more at home with the Premier Badminton League now in Hyderabad?

Definitely yes (smiles). Really very happy to be part of the Hyderabad Hunters because it's my second time and at the same time playing in Hyderabad is definitely another thing, which makes me happy. Here we have a lot of friends, cousins and family. So they all can come and watch our matches, as they don't actually get many opportunities to watch us live. So it's always fun and really good to play in Hyderabad.
Family and friends aside, you played against Gayatri, the daughter of your mentor Pullela Gopichand. That's something different for you on the roster of this PBL season. Tell us a little about that.

It's been a different experience altogether. We play with everyone. We play to win, but at the same time, playing with Gayatri in her first PBL was fun.
Let us go a little bit back to the year 2019, which was a momentous one for you. You became the world champion, but it was also different in a way that it was up and down in terms of overall results and a lot was written about that. Does that really impact you as a player?

It doesn't impact but definitely when you win, it's always there that the people actually congratulate you. It feels really nice and great when you win and a lot of people talk about it, encourage you and show their love. After that (World Championships), I lost a couple of matches and people kept saying things like – what happened after the World Championships? Your rhythm has come down. But I think I just have to listen to what I want to and just let go of what I don't want. If it really hurts me, I really would not look at (media coverage) because the social media has become so much (active) now that everything comes out immediately. It doesn't really bother me in any way. I want to stay positive and I want to be positive, so I would just do what I want.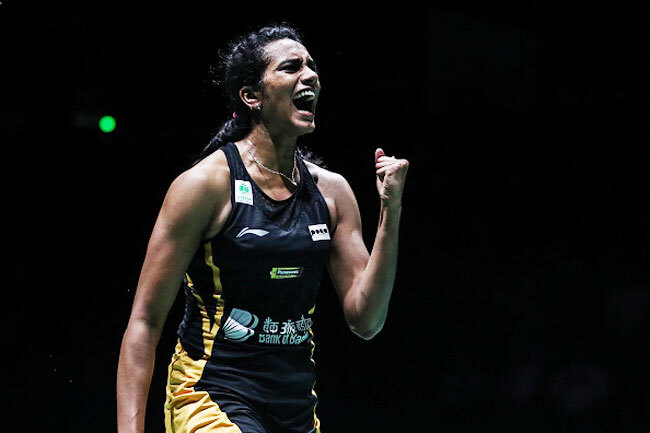 A lot of it was also being related to your Korean coach Kim Ji Hyun leaving, that the dip in your form could be because Kim left. Is there any truth in that theory?

Well, I don't believe in that theory, because when she (Kim) was not there with me also, I achieved a lot of things, won a lot of medals. Yes, she came and then I became a world champion. Then she had some personal problems, so she had to leave. So I don't think that because of the coach I won and because she's not there now that I'm not performing well. That's wrong is what I feel. Right now I am training with Park (Tae Sang) sir under the guidance of Gopichand sir. We've been doing well. I think winning and losing is part of life. It's very important to stay positive and be strong.
Of course, your participation is yet to become official, but I am ready to jump the gun and say it will be your second Olympics in Tokyo. Your thoughts on that.

Well, I'm definitely excited. Rio was competitively different and this will be very, very different. At the time of Rio, people didn't know me, they didn't think that I will be a medal prospect. Now it's more like everybody wants a medal and would mark my name (among medal contenders). So that will add responsibilities and pressure as well. But it's very important that I take responsibilities in a very positive way because a lot of people want me to win and I also want to win it for them. It's very important that I don't take pressure and go on the court calm and focused and give my best. If I win, it's definitely going to be good.
Talking about your opponents who are going to be at the Olympics, there are the likes of Nozomi Okuhara, Tai Tzu-ying, Chen Yu Fei, Carolina Marin and many others. In terms of the opponents you will face, how do you prepare off the court for such a tough challenge?

I think every player has a different mindset and strategy. Every time we play it's a new game. When we play in one tournament, the next one is going to be different because they will analyse what's going on and what needs to be done and change their game accordingly. Yes, each match is very, very important but when you compare between Rio and Tokyo, I think it will definitely be different because the standard of play and the level will be competitively very different. I think the top 1 to 10 players are of the same standard. It's just that who plays well on the day and gives her best will win.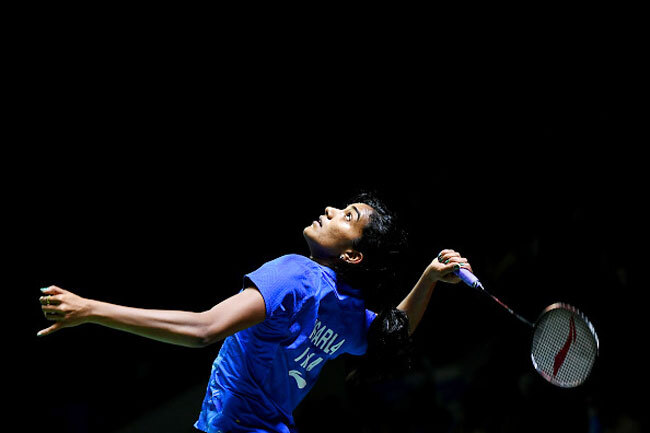 When Tai Tzu was asked who she thinks from India can be among the medals in Tokyo, the name at the top of her list was PV Sindhu. Your reaction to that.

The Olympics are in July. Before that, we have a couple of tournaments. It's an Olympic qualification year. So it is very important for everyone. The ultimate aim and goal would be to win a medal at the Olympics. It's nice of Tai Tzu to say that but I need to be very focused. Each match and each point will be very, very important.
There are five or six tournaments left to play before the Olympics and fitness is going to be very important. So will you pick and choose tournaments from here on?

We need to pick and choose tournaments, as I said, because we need to be mentally and physically fit. It's not that you are mentally fit and physically not fit or you're physically fit and mentally not fit. You need to be fit both ways. Injuries are part of life, and that is when you have to come back much stronger and believe in yourself and strengthen in such a way that it doesn't happen again and again. But injuries are the worst time where people can lose their confidence and hope. I think in that situation, we need to have a lot of people around us who will actually boost up and encourage us. For me, I've had a lot of people who've been very, very supportive, and I'm really very, very thankful to them.
What is the best stress-buster for PV Sindhu?

I spend time with my family. Apart from that, I watch movies and play with my nephew. I know stress is always there for everyone. You can't say it's not there. There are a lot of tournaments that you keep winning and losing. It's just that you have to keep calm and keep going because sometimes you might not get success early or sometimes you might get it too early. But it's best to wait for the opportunity, then I think you will definitely get there.
Source : timesofindia