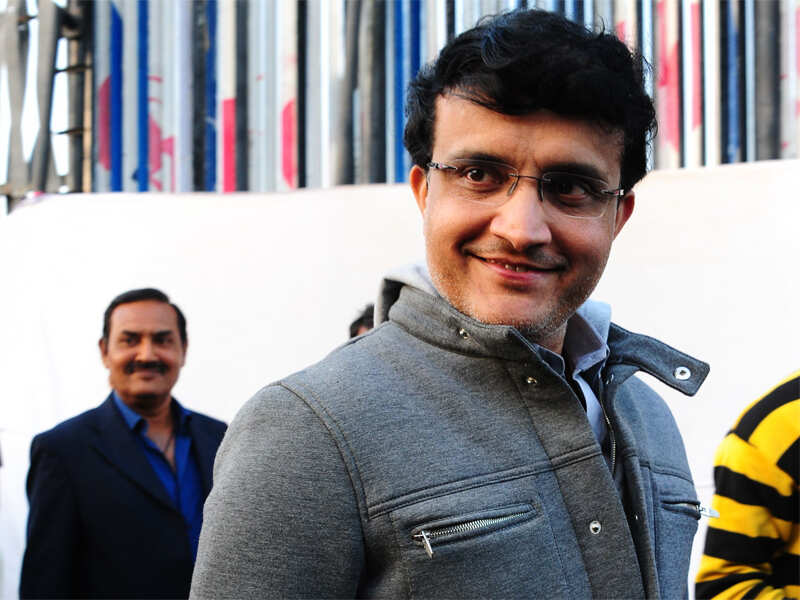 NEW DELHI: Virat Kohli and his brand of captaincy has caught the attention of fans and pundits alike, but former India captain Sourav Ganguly feels that the present generation needs some time before they can be compared to the past national teams.
"It is very difficult to compare generations. But every generation in Indian cricket has produced a champion, Gavaskar, Kapil Dev, Tendulkar and I think Kohli is the one in this generation. This generation should be compared seven to eight years down the line because we became a Ganguly or Dravid or Tendulkar after playing for 15 years," Ganguly told a news channel.
"Virat Kohli being the senior most with Dhoni with 10 years or 11 years but the other boys whether its Rahane or Rohit or Murli Vijay have four or five seasons. I would give a little more time and see where they finish and then compare the generation," he added.
"But what my generation signifies is that we had players like Sehwag, Dravid, Tendulkar, Laxman, Ganguly, Harbhajan, Kumble all those during that period played more than 100 Test matches which is a sign they were bloody good. Longevity at level for a long period of time is a yards take to show how good you are. Once these boys get close it will be easier to compare."
Kohli has received both accolades and brickbats for his aggressive style of captaincy.
Ganguly however, opined that Kohli's aggression helps to take some of the pressure off the other players and India is fortunate to have captains like him and Mahendra Singh Dhoni.
"I think Dhoni and Kohli are different personalities. Kohli was very expressive, and so was I. But Kohli has probably taken it one step further. I have to find out to whom he shows that fist to every time a wicket falls.
"Dhoni was calm, that doesn't take the nervousness or pressure away from anyone. For Virat Kohli, it's his way of taking pressure away from everyone, and it was same for me. For Dhoni, it was to absorb. So every captain is different and I think India is very fortunate to have Dhoni and Virat Kohli," Ganguly said.
"Virat is also in the form of his life, I think the way he's played, he's the best player in the world at the moment, and when I see Virat on the field, I see a lot of honesty, it's like you get what you see with him, everything is there and also he's a class player. So I have tremendous regard for him and tremendous faith in him that he's going to take Indian Cricket to the next level," he added.
Ganguly, who has recently come out with a book on his career, said the series against Pakistan in 1997 was crucial for him as his performances helped seal his place in the India squad.
"That was very pivotal. It was 1997, and we were facing Pakistan. During everyone's playing career, an India-Pakistan game or series was the series to get noticed. Sachin was captain and we won 4-1, and I won four Man-of-the-Match awards in a row, either contributing with the bat or the ball," the 45-year-old reminisced.
"So, I established myself as a match winner in the side, so I proved to the side that I could win them games. So I think that's very important at that very young age, I think I was just a year into international cricket, maybe a year and a half, and then for the captain to turn and say that I am a match winner was very very satisfying."
Source : timesofindia