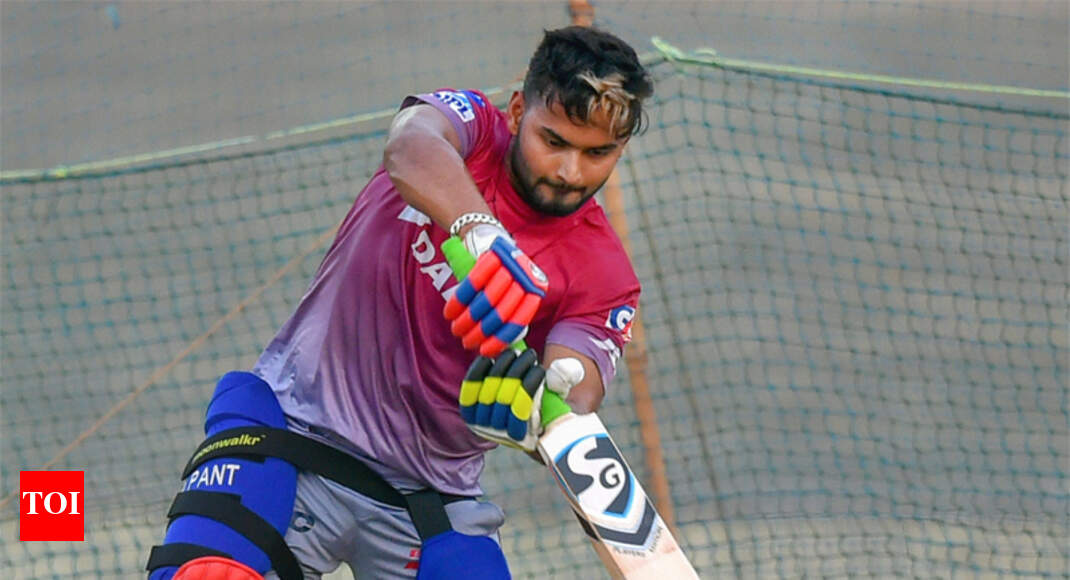 NEW DELHI: "Mere hisaab se cricket toh gentleman ka hi game hai (According to me cricket is still a gentleman's sport)," Rishabh Pant managed a sheepish smile as he answered a question on 'spirit of cricket'.
These are interesting times in cricket. The ball-tampering row has gone beyond being just a case of breach in the laws of the game. It's become more about the culture that has helped the Australians dominate every opposition in the last two decades. A culture that some felt India needed to embrace as an antidote to the aggressive Aussies.
Here at the Feroz Shah Kotla, Gautam Gambhir and Ricky Ponting are working together to turn around Delhi Daredevils' fortunes in IPL. These are two men who have epitomized hard, in-your-face cricket for their respective countries. "Kaafi kuchh alag ho sakta hai (a lot of different things could happen this time)," said the 20-year-old Pant, excited at the opportunity to work with this new combo. "Gautam bhaiya jeetne ke liye khelte hain (Gautam always plays to win). Our coach Ricky Ponting too has the same frame of mind," he added.
This 'playing-to-win' theory though, seems to have a different connotation now. It's more about intimidating the opposition. It's the mindset that could easily threaten to jeopardise the very idea of the 'gentleman's game'. Pant has evolved as a cricketer mostly under Rahul Dravid – at U-19 level, India 'A' and at Delhi Daredevils. He's now stepping out of the 'Dravid process' and as he tries to make the Indian team's dressing room his home, he will have to wear the 'aggressive attitude' that Virat Kohli looks for in his players.
"When it comes to a coach, he can only work on the mindset of a player. It's up to the player to take care of his performance," Pant said of working under different leaders now. And he does not hesitate to declare that he likes the vibes exuded by Ponting even though it's been just two days of training with the former Australian captain. "For me, the most important thing is that a person should emit positive vibes. And Ponting has done that. That's the best thing for the team," Pant, one of DD's retentions this year, said.
Even as his countrymen battle to come to terms with Steve Smith's confession, Ponting has assembled the bunch of Indian boys (the foreign recruits are yet to arrive) but has not spoken specifically on the spirit of cricket. It has all been about the drive to win, say sources in the DD team.
In their bid to be embrace aggression, Indian cricketers have been walking a tight rope. And for youngsters like Pant, the challenge would be in trying not to trip as part of the big boys' gang. Like he said, "As a 20-year-old I can only learn from seniors – be it technique or the spirit of cricket."
Source : timesofindia