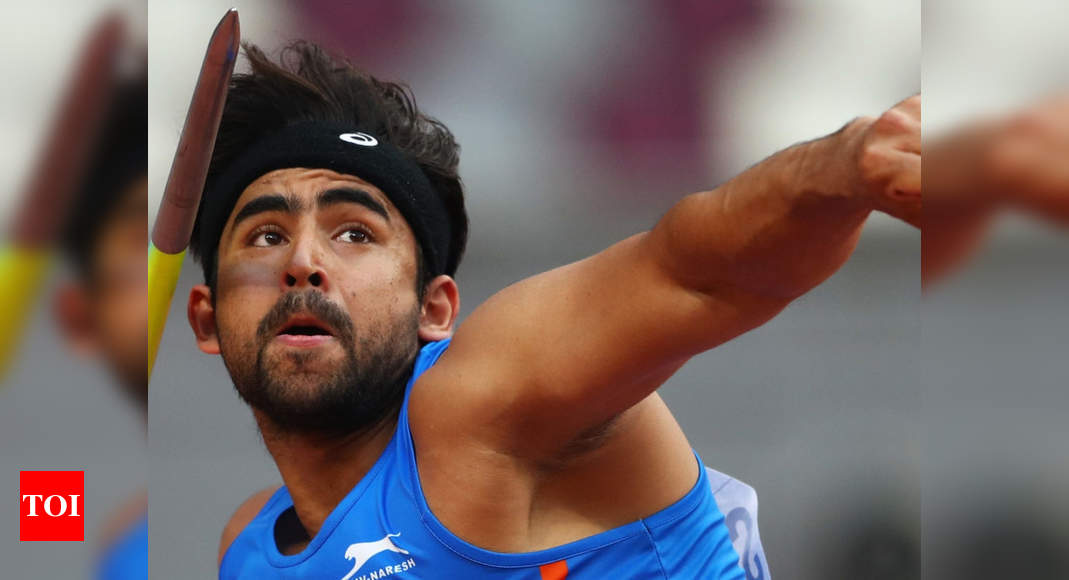 CHANDIGARH: On Saturday evening, after an online meeting between the officials, coaches and the athletes, it was decided that outdoor fitness training at the National Institute of Sports (NIS) in Patiala, will resume from Monday. A couple of days later, the athletes are still in dark about any resumption as they have been asked to stay inside their hostels.
Shivpal Singh, who became the second Indian javelin thrower after Neeraj Chopra to qualify for the Tokyo
Olympics earlier this year, is very keen to resume the training.
"Either let us train or let us go home. We have been locked down in the campus for more than two months now and the lack of clarity from the officials are only making things confusing," a miffed Shivpal told TOI. "On Saturday, we were told that training will resume from Monday and even the SAI had given its nod. But now we have been told to stay put in our rooms."
TOI tried to reach Col Raj Bishnoi, senior executive director at NIS, Patiala, but he didn't respond to repeated calls.
"They started sanitizing the tracks on Sunday evening and it looked like things are getting back to normal but on Monday morning we were asked to stay in our rooms," said Olympic-bound Neeraj Chopra.
TOI has learnt that NIS, Patiala is awaiting approval from the sports ministry.
Interestingly, on May 21, the SAI had released a 45-page Standard Operating Procedure (SOP), laying out the rules and regulations for resumption of sporting activities in India after an almost two-month lockdown due to COVID-19.
The SOP lists permitted activities in 11 sports — athletics, hockey, weightlifting, archery, badminton, boxing, cycling, fencing, shooting, wrestling and table tennis.
Thereafter, on Saturday evening, NIS authorities had formed a task force under the chairmanship of senior
executive director Col Raj Singh Bishnoi to implement the SOP, issued by the SAI.
NIS had even cordoned off the athletics tracks, weightlifting hall and players' hostels to keep the onlookers and visitors at bay.
Source : timesofindia