MUMBAI: For the first time in a while, the Indian top-order showed what it was really capable of in the all-consuming T20 set-up at the international level.
'; var randomNumber = Math.random(); var isIndia = (window.geoinfo && window.geoinfo.CountryCode === 'IN') && (window.location.href.indexOf('outsideindia') === -1 ); console.log(isIndia && randomNumber
Up against the ever-threatening West Indians, in the decider of a tightly-contested three-match series, India put on an emphatic display of 'power-hitting' on Wednesday evening – an effort that will put the onus right back on them as one of the most dangerous teams in this finicky format.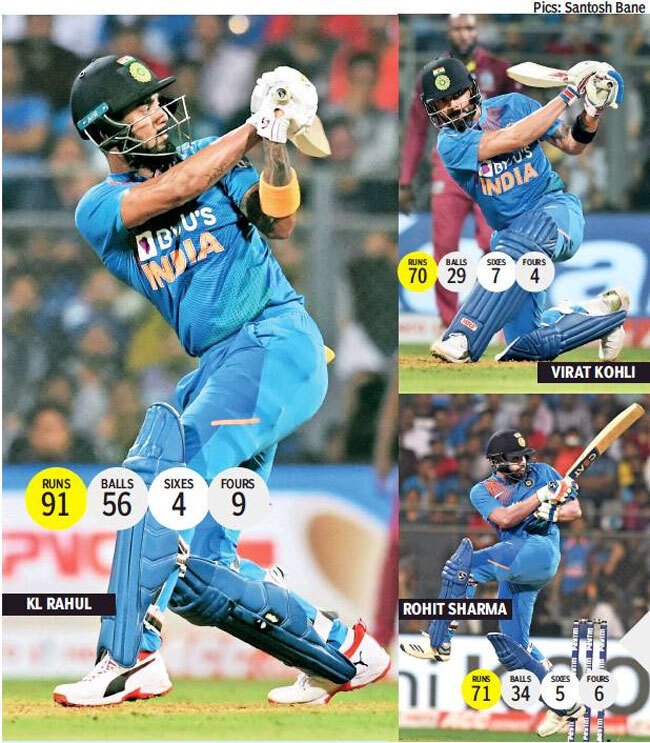 HITMEN: KL Rahul (91), Virat Kohli (70*) and Rohit Sharma (71) marked the first instance of three batsmen scoring a 70 or more in a completed T20 innings.
Rohit Sharma, KL Rahul and Virat Kohli did to the West Indies what the West Indies are known to do to other teams more often than not. The three top-order batsmen cracked very aggressive half-centuries to post a total that, even on a good day, would be difficult for any opposition to get.

Put in to bat, India posted 240-3 from 120 deliveries. Eight runs came from extras. A total of 240 got divided between Sharma's 71 off 34 deliveries, Rahul's 91 off 56 and Kohli's 70 of just 29 in that order. It was the kind of score a team would need if the Caribbean belligerence had to be restrained.
Between Simmons, King, Hetmyer, Pollard and Pooran – no target has been a 'safe' one over a period of time for the format's favourite men. In fact, Hetmyer and Pollard gave glimpses of it during the chase, taking their team past 90 in just 9 overs despite West Indies losing the first three wickets in just under 20 runs by the 4th over.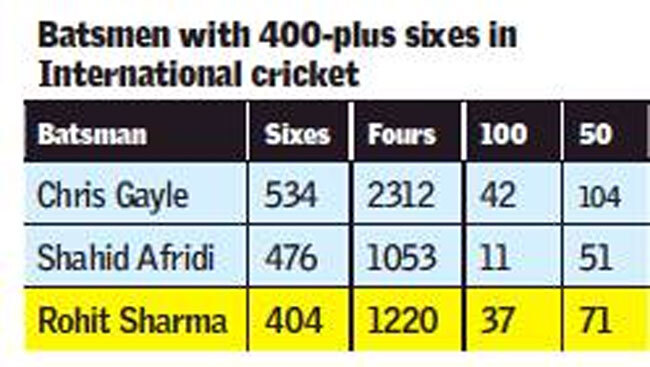 The target, nevertheless, remained way too high. India made two changes to the side – bringing in Shami for Jadeja and Kuldeep Yadav for Chahal. Shami did make his four overs count the best among the lot.
Coming back to India's innings, the mere sight of 240 runs on the board to chase was enough to put any opposition under pressure, if you look at of how teams have preferred batting second here. Five runs came off the first over and eight in the second as India got off to what appeared an 'encouraging' start.

But on the first ball of the third over came that big Rohit Sharma six – his 400th in the format – that signalled the fireworks. Sharma looked in fine form but what the West Indies perhaps didn't bargain for was the kind of touch Rahul was in at the other end.

It was a 'jugalbandi' of sorts between the openers, both taking turns to pile on the misery. When overpitched, they punched; when Windies bowled fuller, they drove; short ones got treated with uppercuts and pulls; loose ones got dispatched to the farthest corners. It was a treat for a packed house.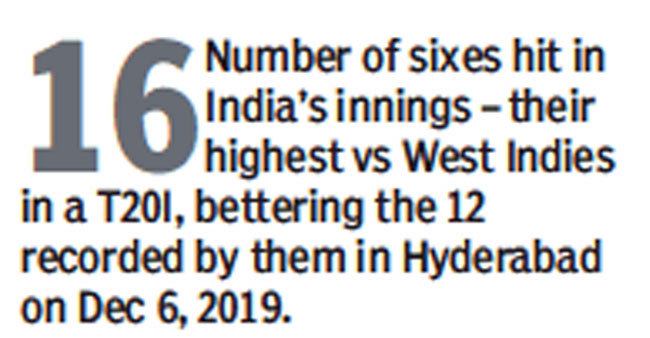 Kohli hadn't even walked in yet. His eventual seven sixes and four boundaries would make for a power-packed 29-ball 70 at a strike rate of 240, making one wonder why you don't get to see this version of the Indian skipper more consistently. An icing on the cake, he gave more than a brutal finishing touch to set up the daunting target.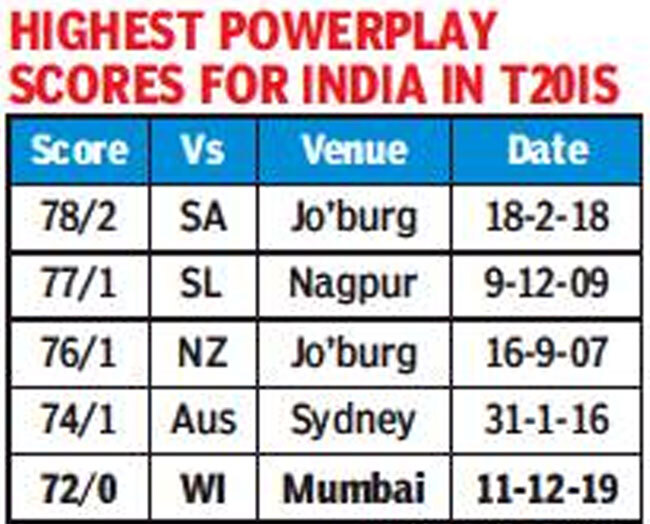 As much as to get past the West Indians, the target was also a reminder to the T20 fraternity in general – here's what India's top-order is potentially capable of on a given day.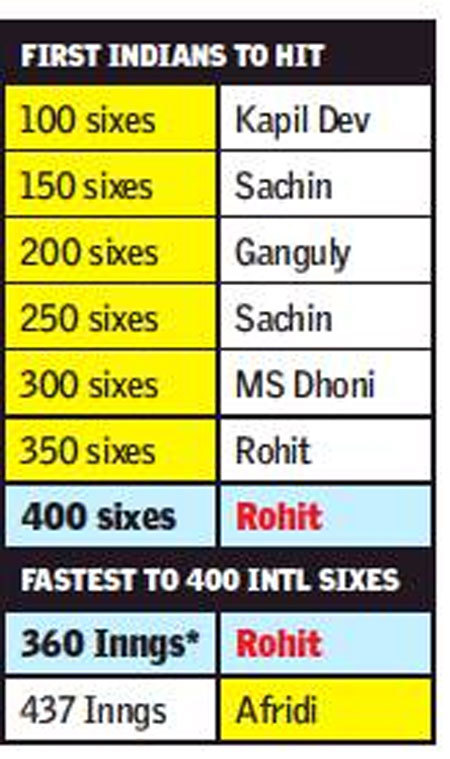 Source : timesofindia